Kilbaha, Co. Clare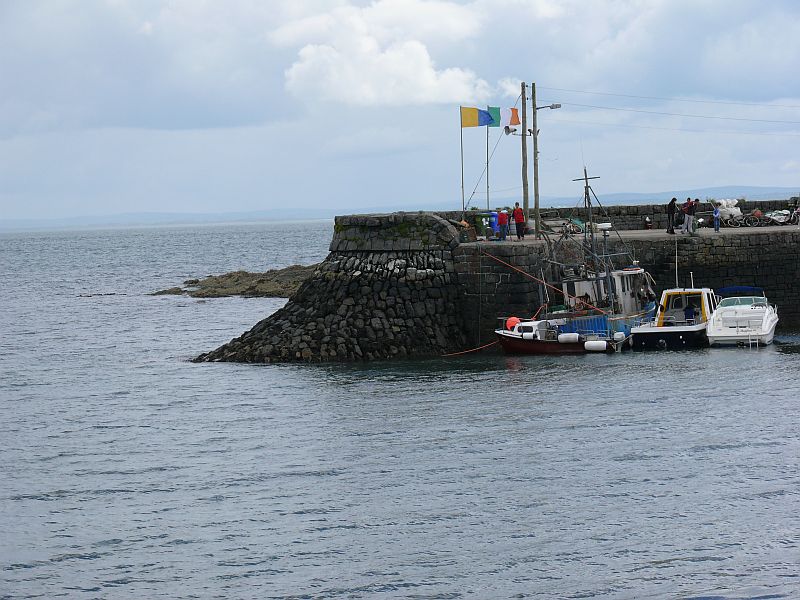 The village of Kilbaha is situated on Kilbaha Bay. From here you can enjoy a sea-fishing trip or just spend some time on the beach. Spectacular, coastal cliff scenery is to be seen throughout the Loop head Peninsula Co. Clare.
A warm welcome awaits you in the local hostelries and holiday accommodation in Kilbaha, Cross, Carrigaholt and in nearby Kilkee.
Loop head and the Bridges of Ross are famous for bird-watching and fishing. In Kilbaha there are organised sea-fishing trips. In Carrigaholt Dolphin Watching trips are a must.
The Loophead Atlantic coast is noted for its sheer cliffs, most over 30 metres in height, caves and sea stacks that extend south-west toward the point from Kilkee, interrupted only by the lower cliffs and boulder shoreline and bay at Ross and Fodra Bay a little farther south. Diarmid and Grannine's rock is one of the most dramatic sea stacks in the area, and can be seen on the western side of the point of the headland itself, rising to a height of 100 metres.
Some photos below of Kilbaha after storm 06/01/14