Carrigaholt, Co. Clare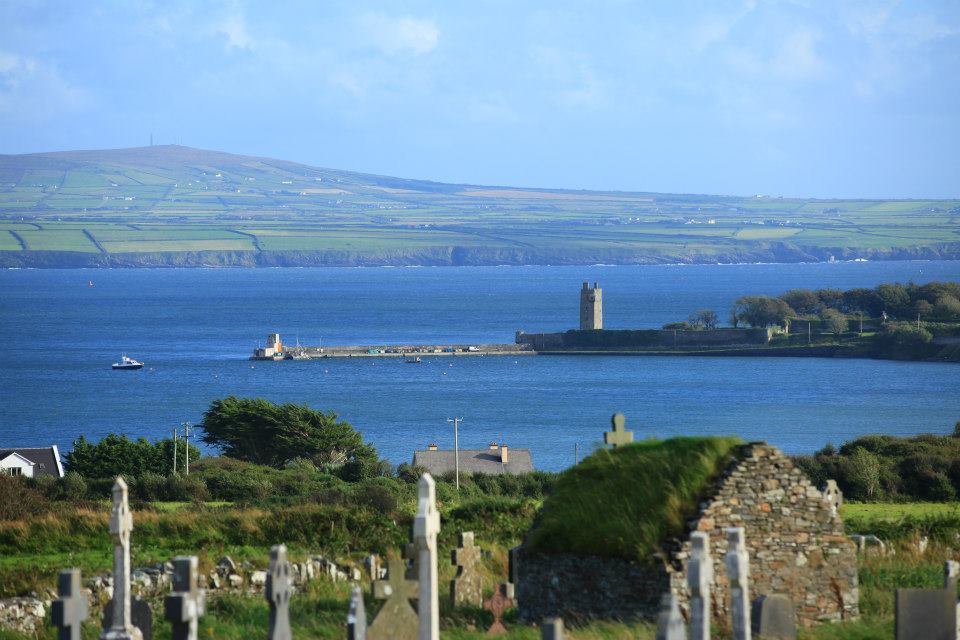 Meaning 'Rock of the Fleet'  is a picturesque fishing village on the southern side of Loop Head, about 10 kilometers southwest of Kilkee.
Carrigaholt is centered between two harbours, and although both are used, only the one to the south of the village known as the 'new' pier  is fully operational on a commercial basis. The pier serves local fishing boats, sea angling tours, and award-winning dolphin watching tours of the estuary, home of one of the largest dolphin pods in Europe.
The village has an attractive centre, with distinctive streetscapes and quaint local character, and several pubs and restaurants. The harbour, the church (built 1882-1883) and most important, the ruins of Carrigaholt Castle are the most distinctive local landmarks.
Carrigaholt also boasts a safe, sandy beach for swimming and water sports.
Click below for some images of Carrigaholt County Clare.
Photos from storm damage in Carrigaholt 06/01/14